1) Cry Havoc by Simon Spurrier
This brand new horror comic was released just last year and has been getting rave reviews. I finally picked up the first volume and flipped through it and the artwork is gorgeous. I'll definitely have to read it soon.
2) 'Namwolf by Fabian Rangel Jr.
This comic book hasn't even been released yet, but I am dying to read it. The title is pretty self-explanatory – it's about a werewolf soldier in Vietnam and I could not be more excited for it. 'Namwolf releases this February.
3) Maus by Art Spiegelman
A classic graphic novel about World War II where Jews are depicted as mice and the Nazis are depicted as cats. It has been on my TBR forever. 
I loved the original Archie comics when I was younger – as a matter of fact, I learned to read with Archie comics. You'd think I would be turned off by a reboot but I am actually a huge fan of the new look!
A sci-fi feminist comic book with badass female characters? Hell yeah!
Female friendships and magical quests go hand-in-hand in Lumberjanes – or at least so I've heard. I am also a huge fan of Noelle Stevenson's artwork.
I love that there seem to be so many comics out there featuring butt-kicking groups of women!
A classic Batman graphic novel that features one of my favorite villains – why have I not read this one yet?
A couple find out they have the ability to stop time whenever they have sex. So what do they do? Rob banks of course!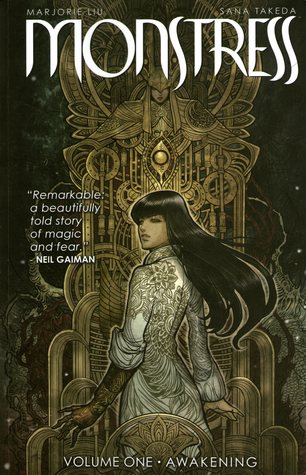 I love comic books that feature monsters (see Cry Havoc above) so Monstress, about a girl who has a psychic link to a terrifying monster, seems right up my ally.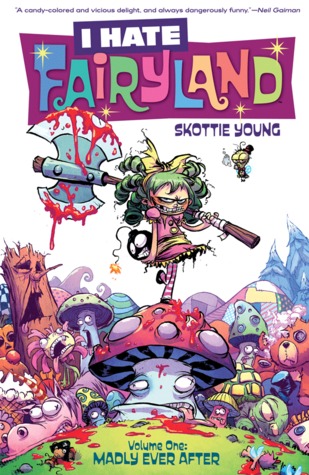 A forty-year old woman finds herself trapped in the body of a six-year old and in a magical fairytale land. So she naturally does what anyone would do and goes on a murderous rampage.
*Okay, 11.
Top Ten Tuesday is an original bookish meme created by The Broke and the Bookish.