1) Ron/Hermione (Harry Potter series)
It takes the entire Harry Potter series for Ron and Hermione to get together and their journey isn't exactly the smoothest. There are lots of fights, tears and tons of angst (especially in Half-Blood Prince) but I think their love/hate relationship throughout the books makes their happy ending that much sweeter.
2) Feyre/Rhysand (A Court of Mist and Fury)
There is a lot of juicy angst between Rhysand and Feyre, particularly in the beginning of their relationship. And then they have some sweet moments and then some more angst and then some sexy moments and then angst, angst and more angst. It couldn't be more perfect.
3) Marianne/Willoughby (Sense and Sensibility)
After a whirlwind courtship where Marianne and Willoughby's engagement seems a sure thing, Willoughby runs off and Marianne spends half the novel in a deep depression. It's just one of those angsty romances I love – guy decides to have some fun with a girl who he has no plans on getting attached to, ends up falling in love against his will and then panics. Although things don't work out for Marianne and Willoughby, I couldn't help but kind of root for them a little bit.
4) Arin/Kestrel (The Winner's Trilogy)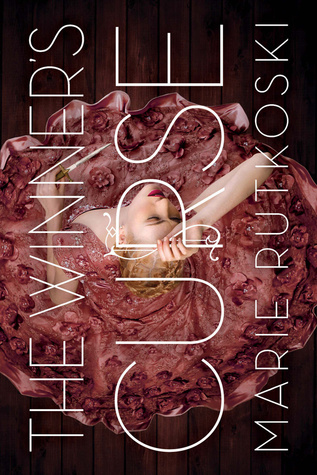 Nothing gets more angsty than two lovers being on opposite sides of a war and not sure if they can trust one another. Arin and Kestrel's relationship is definitely slow-burning and angsty but that's what makes it so perfect.
5) Will Graham/Hannibal Lecter (Hannibal TV series)
Will Graham and Hannibal Lecter spend half the show doing some serious eye-fucking and the other half of the show trying to kill each other. If that's not angst, I don't know what is.
Top 5 Wednesday Goodreads group.