When I saw this topic for Top 5 Wednesday, I was both excited…and daunted. I immediately went into panic mode. 'DO YOU KNOW HOW MANY SCIENCE FICTION AND FANTASY BOOKS ARE ON MY TBR!?' I yelled at my screen. 'IT'S MY FAVOURITE GENRE! AAAAAAAAAAAHHH.'
 After I finished hyperventilating, I made things easier on myself and decided to just include SF&F books that I own but haven't gotten around to reading yet. So that made it easier…kind of.
1) Throne of Glass series by Sarah J. Maas
I count Sarah J. Maas as one of my favourite authors but I've only read her ACOTAR series. I haven't even started her ToG series that everyone always raves about. With the final book slated to be published this year, I definitely have some catching up to do.
2) A Natural History of Dragons series by Marie Brennan
If it has dragons, it's on my TBR list. This series is currently four books long with the fifth and final book coming out at the end of the month.
3) Hunted by Meagan Spooner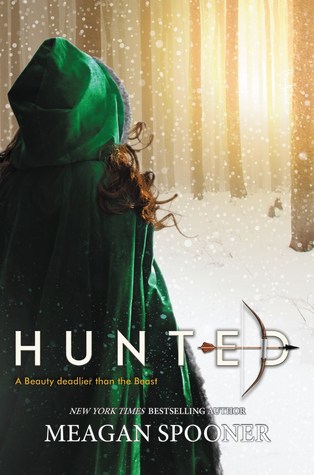 Since a certain movie came out, I have Beauty and the Beast fever and the only prescription is…more cowbell? No, it's more Beauty and the Beast retellings!
4) Battle Royale by Koushun Takami
This sci-fi dystopian seems right up my alley – but it's been sitting on my bookshelf for over two years!
5) Spiderlight by Adrian Tchaikovsky
Spiderlight is a stand-alone fantasy novel where a giant spider is…the hero? Whaaaat? I definitely need to read this one soon.
What SFF books are on your TBR? Let me know in the comments! I'm always looking for more recommendations!
Top 5 Wednesday Goodreads group.